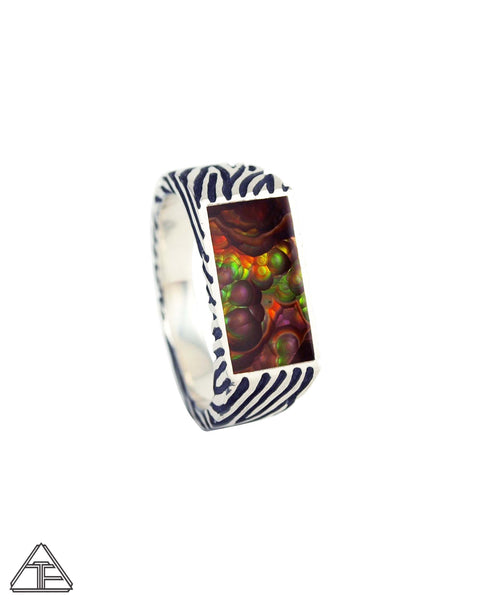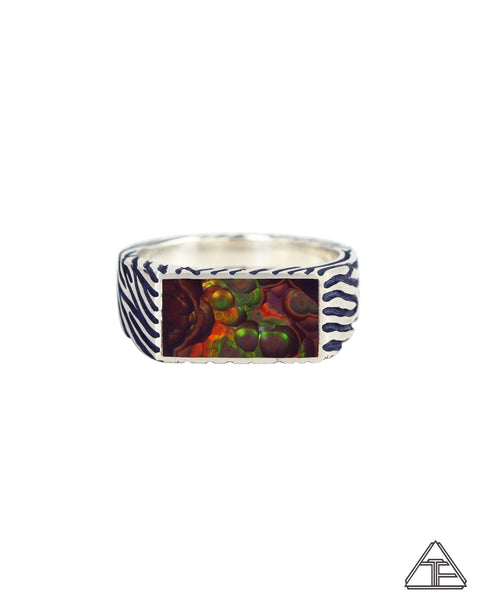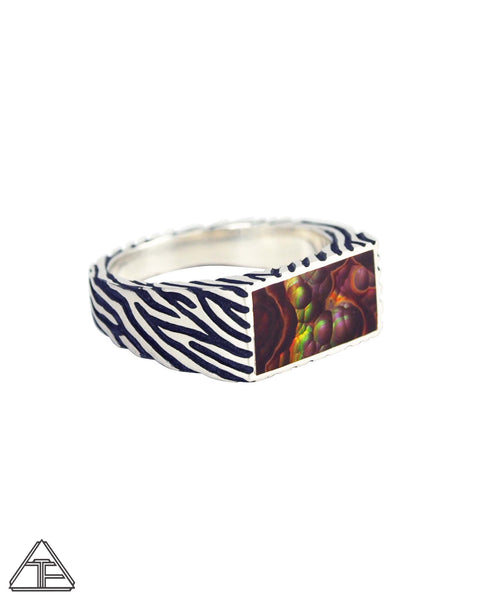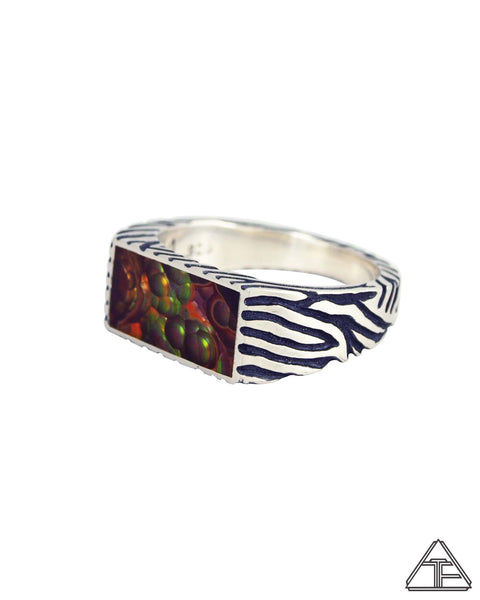 This ring is part of DeWitt Ray's Tiger Style Wild Coat Collection: The name Wild Coat draws inspiration from the habits and appearance of wild cats.
The black inset stripes are plated with black rhodium in house adding depth and contrast.
No need to hold back when wearing Wild Coat, all bets are off, just let it ALL out.
Ready To Ship!
Material: Sterling Silver
Inlay: Fire Agate
Size: 9.5
Shipping: Purchases over $1000 will ship domestically at no cost, insured, and requires signature confirmation upon arrival.