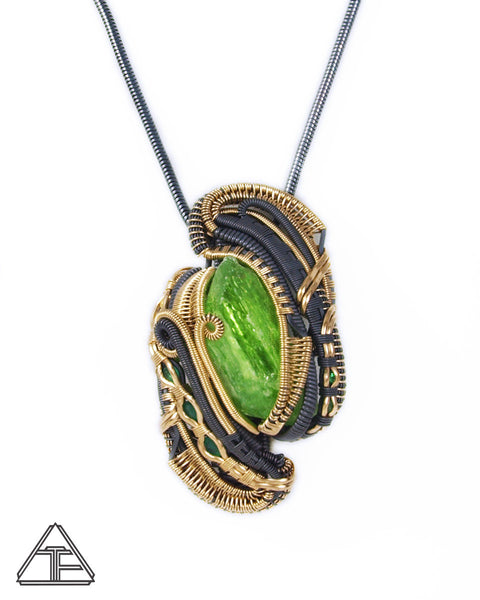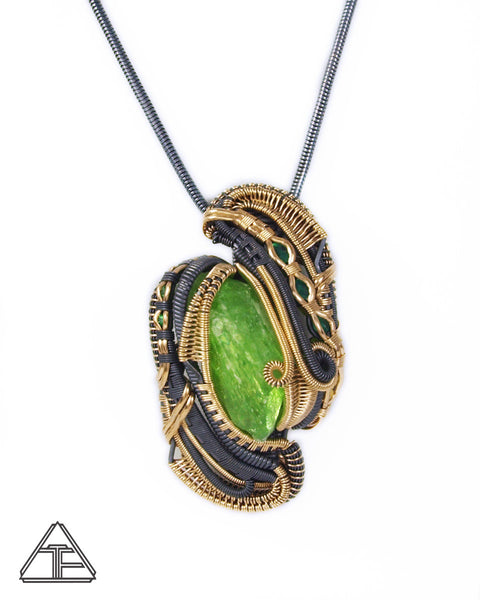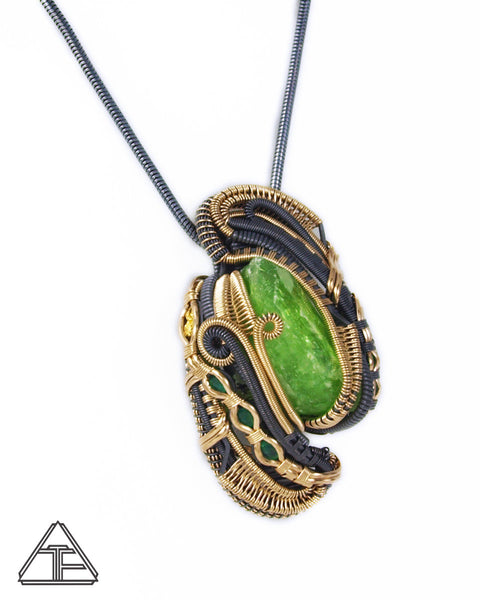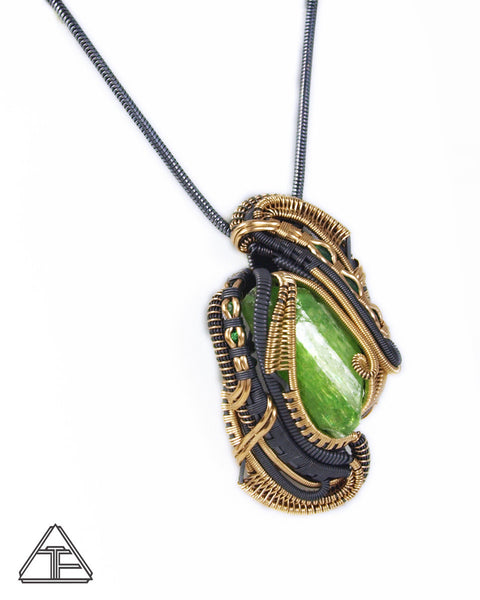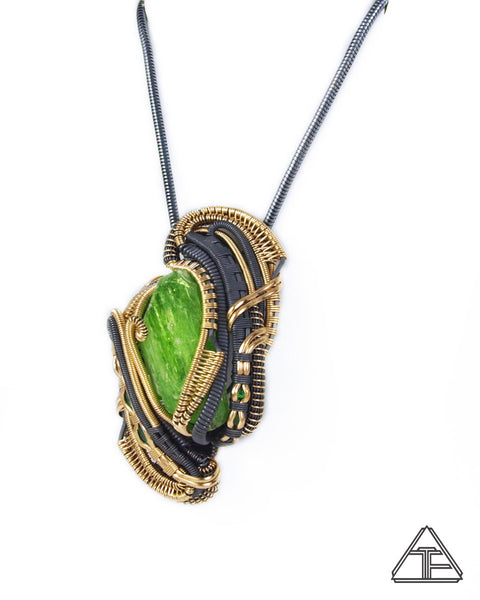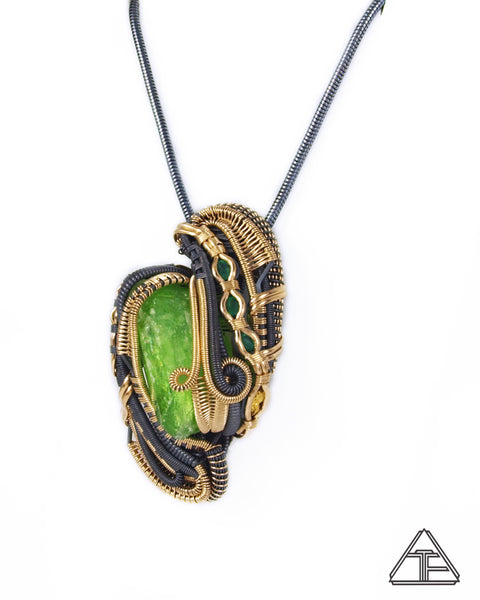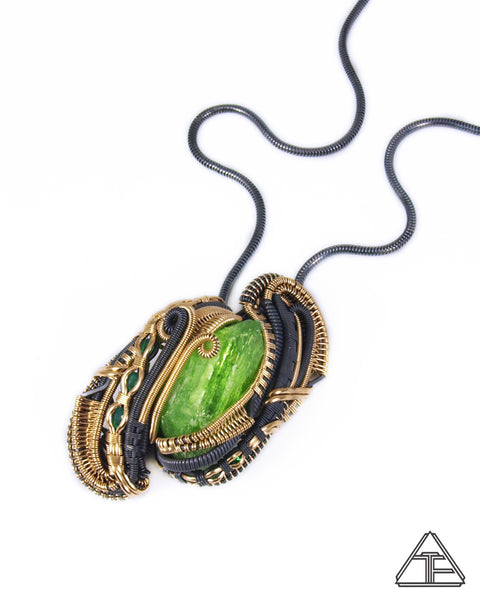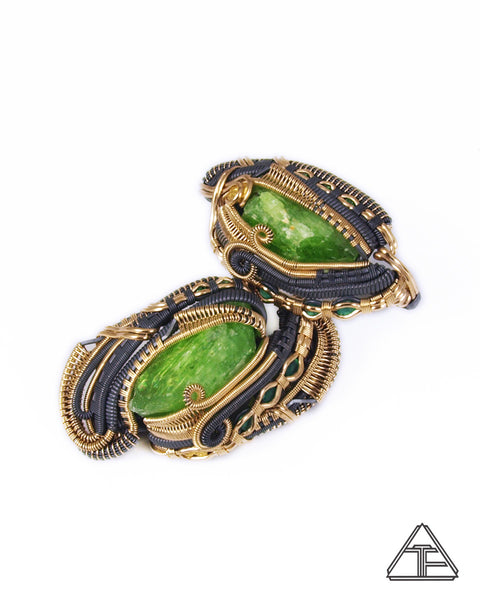 This pendant is made with Stealth Sterling Silver and 14k Yellow Gold fill wire. It features a Large Vanadium Diopside crystal as the centerpiece. Accenting the centerpiece is three Tsavorite, the adjacent side boasts three hand cut Emeralds and one Gold Nugget accent!
This Pendant can be purchased as is or paired with a made to match Double finger ring. These pieces were made together and would make a brilliant set!
Link: https://thirdeyeassembly.com/collections/wire-double-rings/products/size-9-5-and-10-5-vanadium-diopside-emerald-tsavorite-gold-silver-wire-wrapped-double-ring
Chains sold separately! You can purchase the one shown here at
Link: https://thirdeyeassembly.com/collections/chains/products/stealth-series-snake-chain
Dimensions:
2 1/8" tall x 1 1/4" wide
The Black Wire or Stealth Sterling as I like to call it is made through simple chemistry. I am basically using a jewelry patina which speeds up the oxidation process of the silver and turns it black. The black color is not permanent, eventually the ring will adapt to the wearer and the black will transform into shiny silver on the high spots.
Cheers! :D