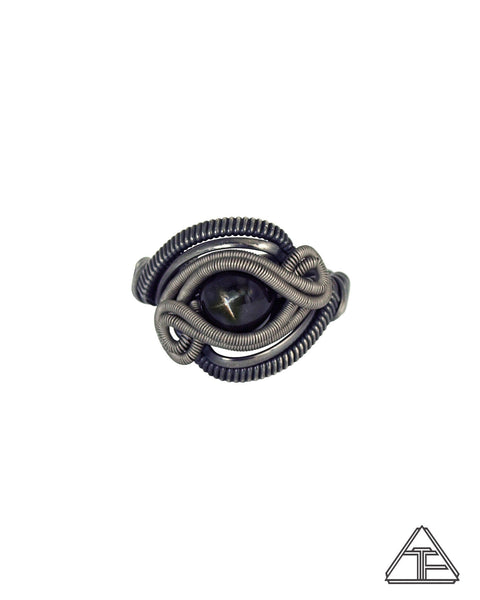 This piece is made with Titanium and Stealth Sterling Silver. It features a Star Diopside Cabochon as the centerpiece. The Star Diopside pictured is the one you will receive.

Size 8.5
TEA rings can be stretched up one full size but thats the only adjustment that can be made.
The Black Wire or Stealth Sterling, as I like to call it, is made with Sterling Sliver process though patination. I use simple chemistry which speeds up the oxidation process of the silver and turns it black. The black color is not permanent, eventually the object will adapt to the wearer and the black will transform into shiny silver on the high spots.