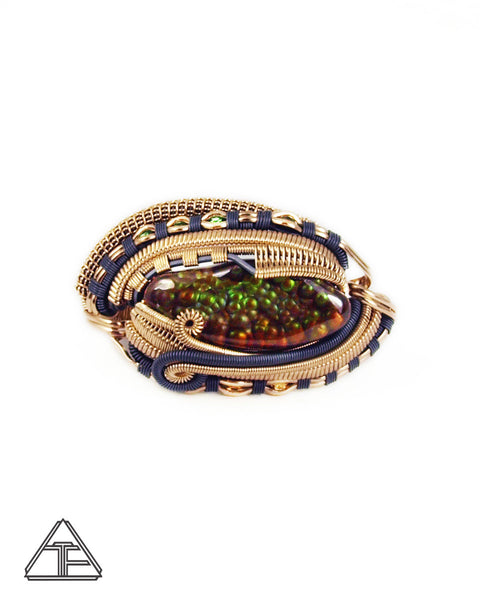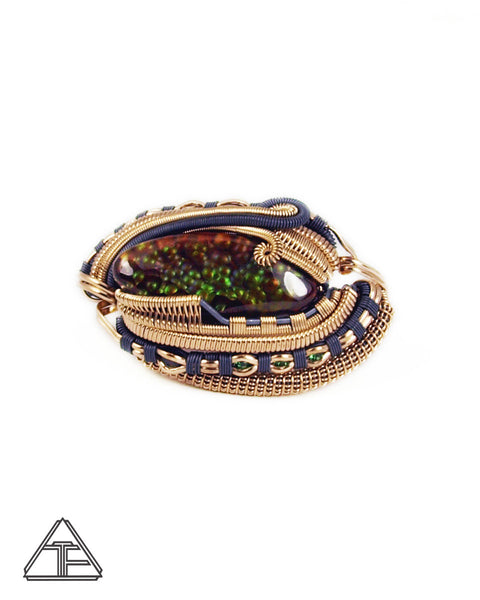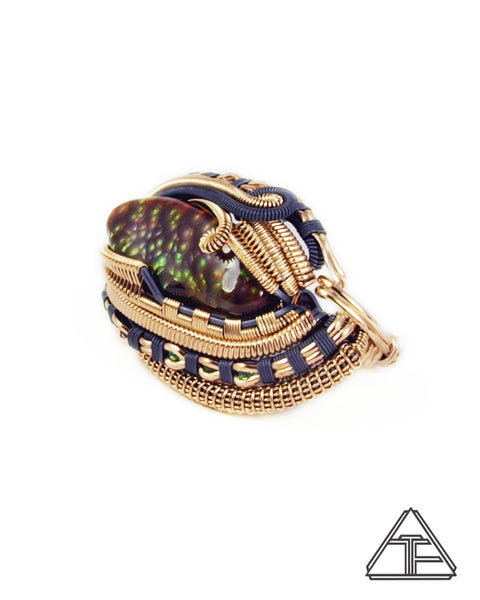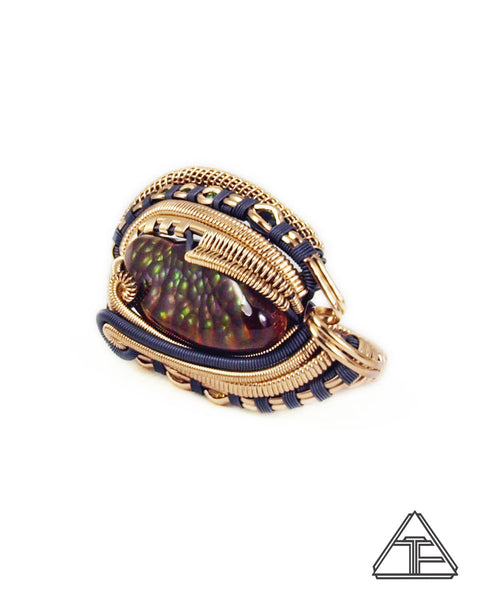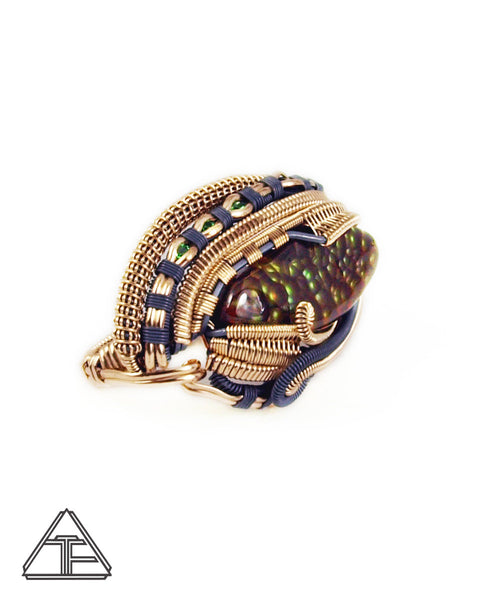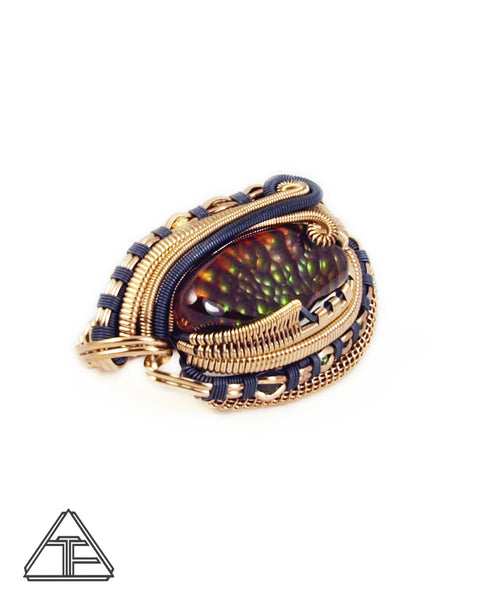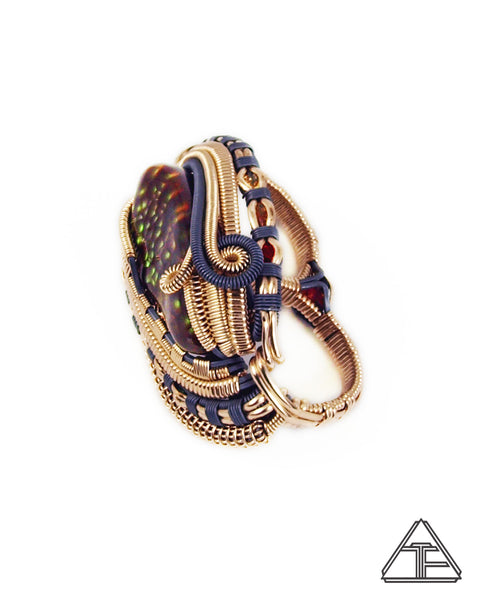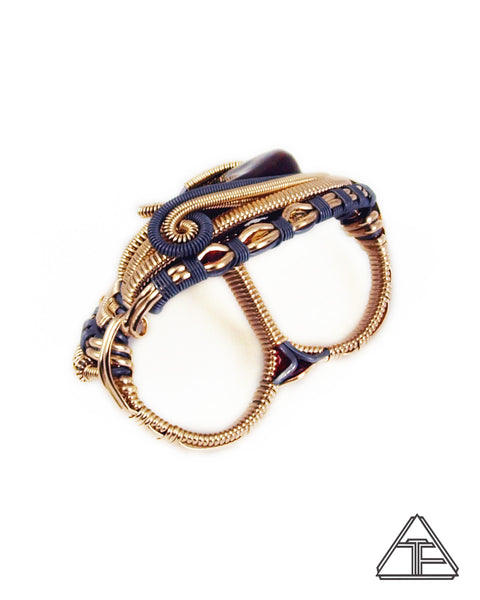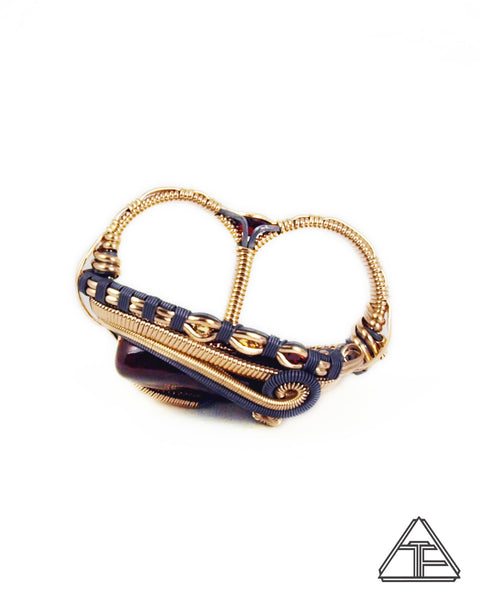 This piece is made with Stealth Sterling Silver and 14k Yellow Gold fill wire. It features a Large Fire Agate crystal as the centerpiece. Accenting the centerpiece is three Tsavorite Garnet gemstones and one Black Spinel. The adjacent side has one of each Garnet, Topaz and Citrine making a small half rainbow. Hidden between the fingers on the band is one Dark Red Garnet!
Dimensions:
Size: 5.5 and 7
The way sizing works with this. One ring hole is a 5.5 and one ring hole is an 7. A little wiggle room in these is ok so if one of your fingers you want to wear it on falls somewhere in the 4.5 - 5.5 range and the other is between a 6 - 7 this will work well for you. It also works great if the sizes are exact!
The Black Wire or Stealth Sterling as I like to call it is made through simple chemistry. I am basically using a jewelry patina which speeds up the oxidation process of the silver and turns it black. The black color is not permanent, eventually the ring will adapt to the wearer and the black will transform into shiny silver on the high spots.
Cheers! :D