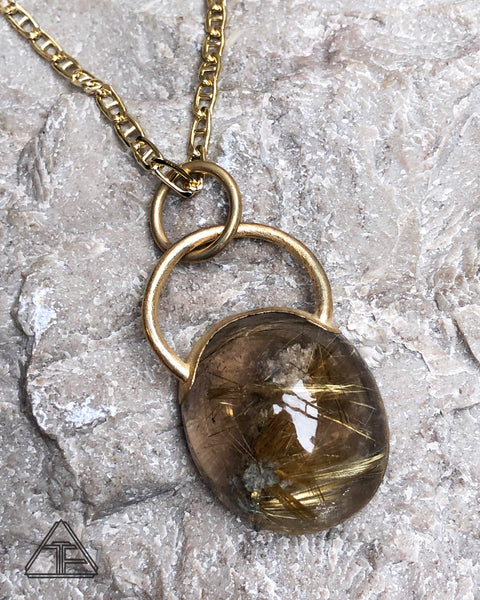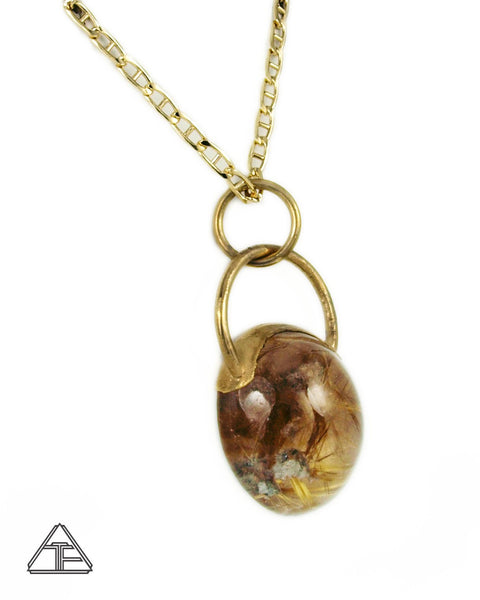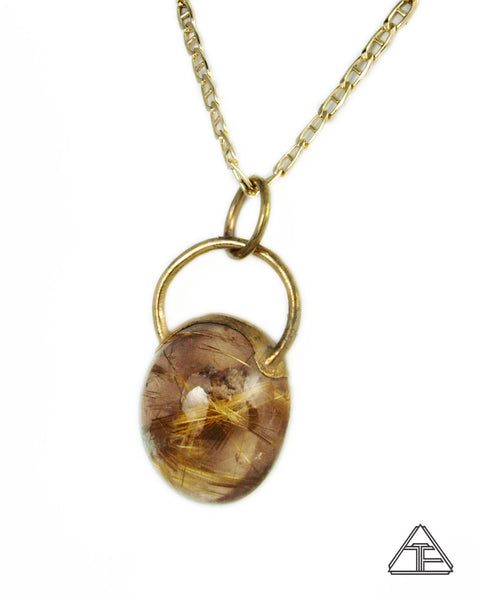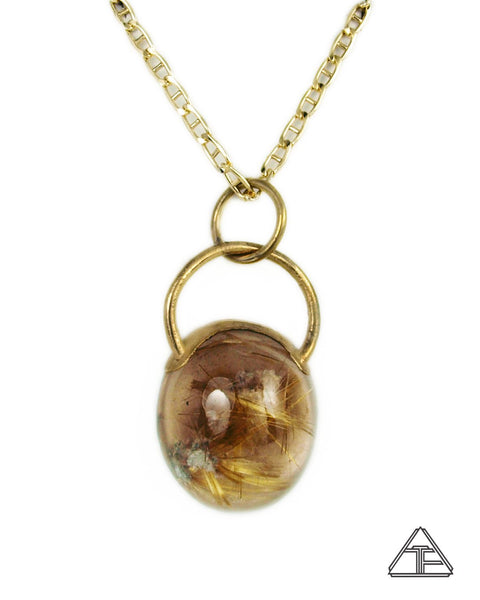 This pendant is a part of the AXIS Crystal Talisman collection. TEA created this collection to let the mineral specimens shine. All of the crystals from this collection are selected from our stash we've been hand picking over the last 10 years. This specific crystal is a Rutilated Quartz cabochon and has a 14k yellow gold plated finish. Easy to get lost in this specimen when you look closely at whats going on in there.
Dimensions:
2 3/8" tall x 1 1/4" wide
The chain pictured above is our "14k Yellow Gold Flat Anchor Chain 3.8mm" and is available in a 24 inch length.
Find Chain Here: 
https://thirdeyeassembly.com/collections/chains-gold
Chains sold separately! Cheers :D