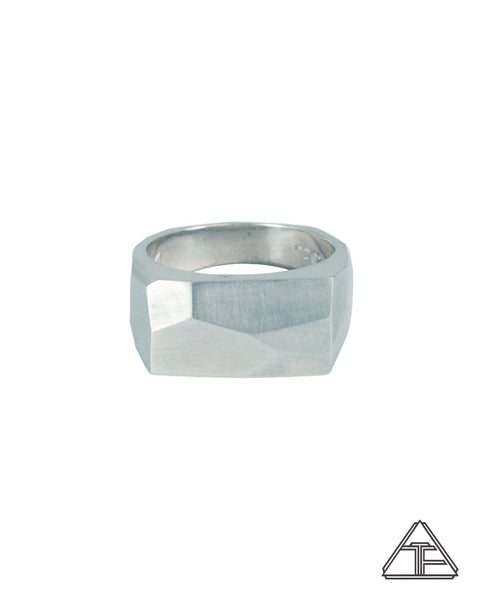 Prism Matte Lattice Signet Ring; TEA's latest addition to the Lattice Series released in 2015. Been feeling the urge to create something updated for this collection as it is one of my personal favorite series to date.
Ring can be made in a wide variety of precious metals including Platinum (not listed).
The ring pictured is Sterling Silver 
Available and ready to ship! 
Size: 6.25