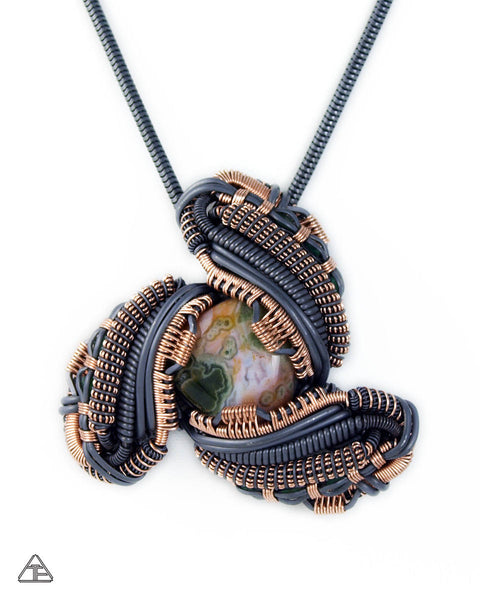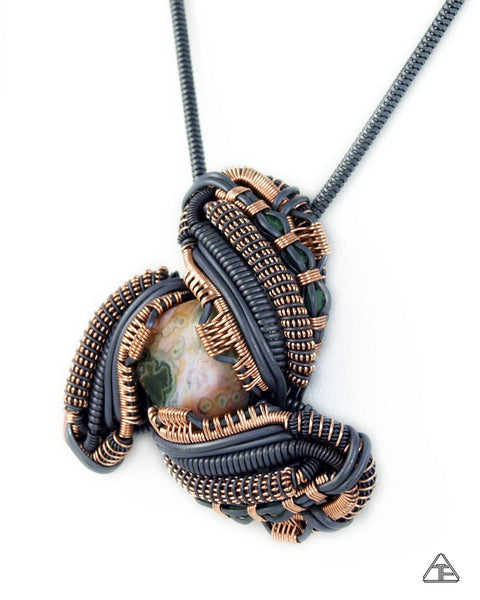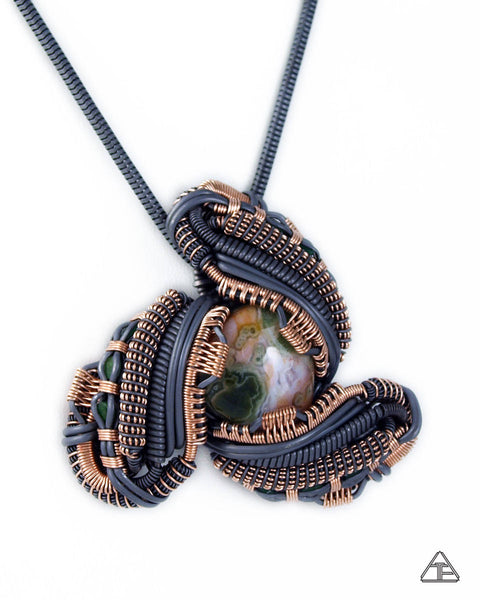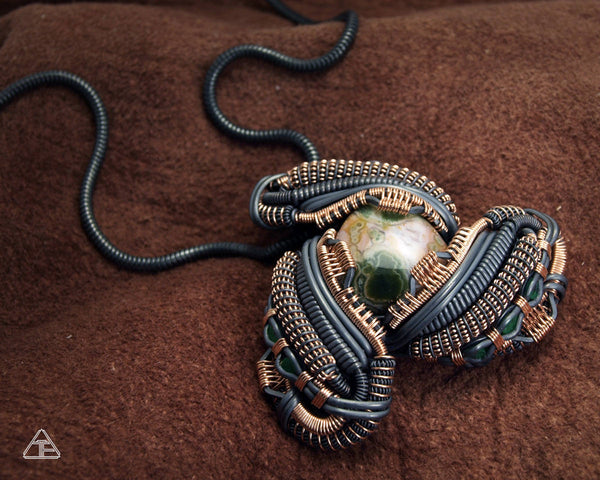 This piece is made with stealth sterling silver & rose gold fill wire. The centerpiece is a Ocean Jasper Cabochon. It also has nine Emerald cut crystal facets.
Ocean Jasper creates good feelings to relieve stress and worry. They are excellent healing stones that encourage a feeling of joy and elevated spirits! As they help you to release negative feelings, you feel more optimistic.
Emerald is the sacred stone of the goddess Venus. It was thought to preserve love. The emerald has long been the symbol of hope. It is considered by many to be the stone of prophecy. For some the emerald acts as a tranquilizer for a troubled mind.
The Black Wire or Stealth Sterling as I like to call it is made through simple chemistry. I am basically using a jewelry patina which speeds up the oxidation process of the silver and turns it black. The black color is not permanent, eventually the ring will adapt to the wearer and the black will transform into shiny silver on the high spots.
Dimensions:
1 3/4" tall x 1 3/4" x 1 3/4"