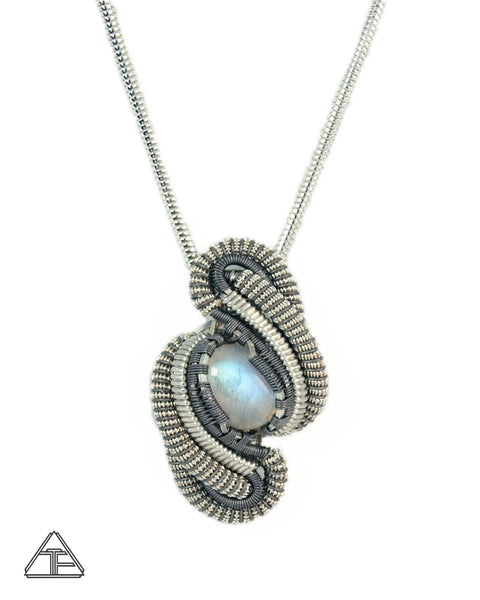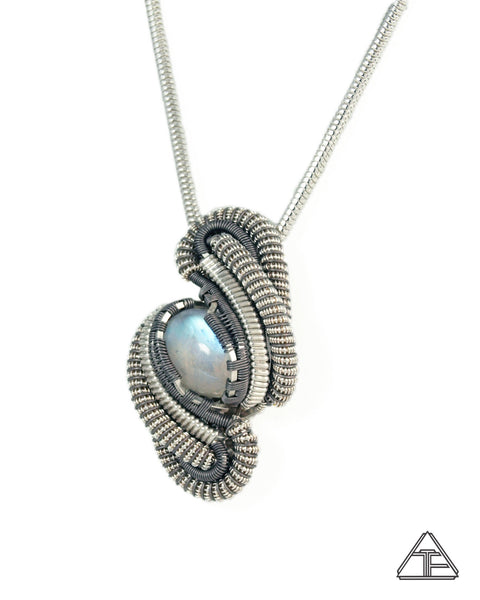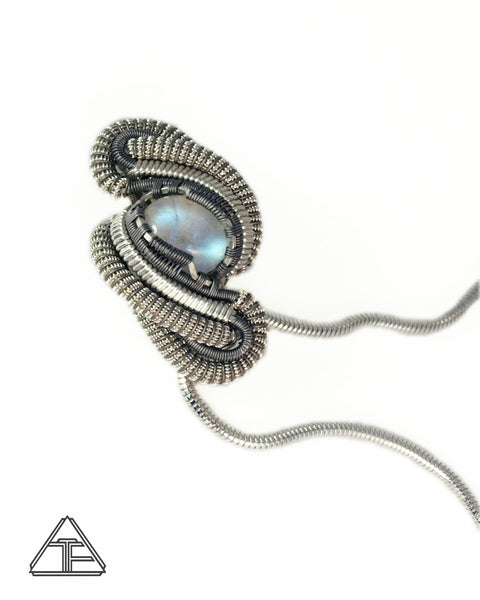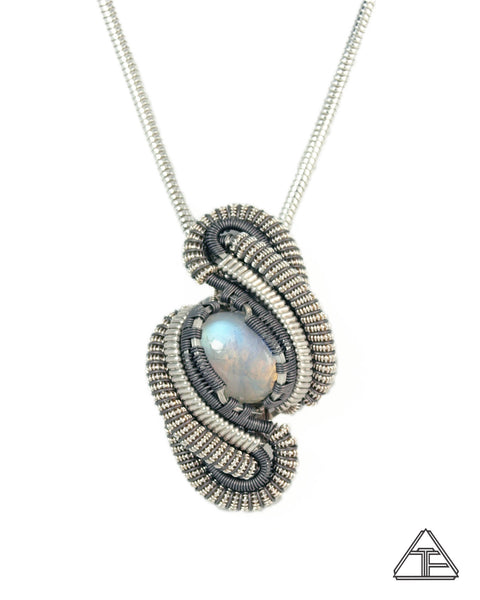 This pendant is made with Titanium, Sterling Silver, and the centerpiece is a Moonstone cabochon.
Pendants can be rotated and worn from either end.
Dimensions:
1 1/4" tall x 3/4" wide
The chain pictured above is our "Sterling Silver Snake Chain 1.9mm" made with Sterling Silver and is available in 18, 24, and 30 inch lengths.
Chains sold separately! Cheers :D