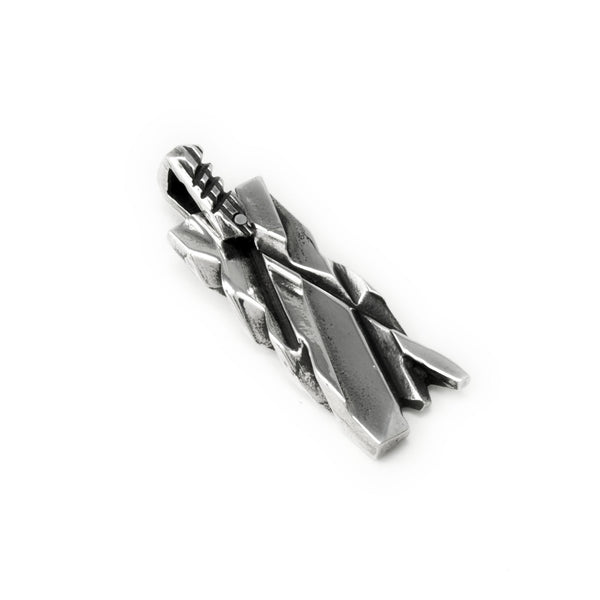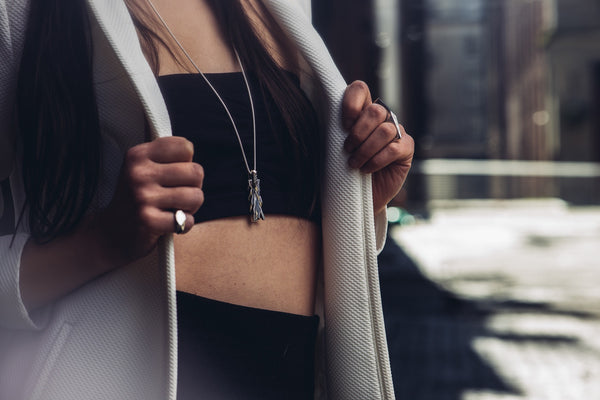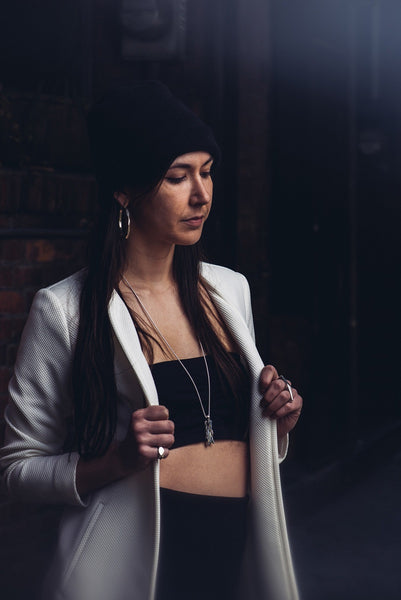 Considering how light interacts with each surface of this design, the Lustre Dog Tag is made in tribute to the feeling of awe experienced when witnessing something astonishing.
Handmade with Sterling Silver.
Associative Virtue: Wonder
1.9 x .7 "
3mm Max Chain Width
Each Design can be made to Order in Platinum as well as 14k or 18k Yellow or Rose Gold. E-Mail us for a Quote.
TEA Sustainability Report: Over 7 years worth of accumulated Sterling Silver wire scraps were recycled to make up roughly 50% of the Silver used in the Lattice Series.