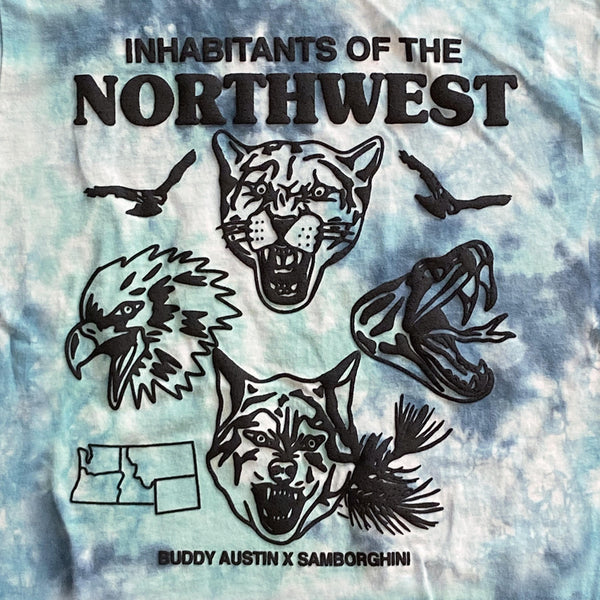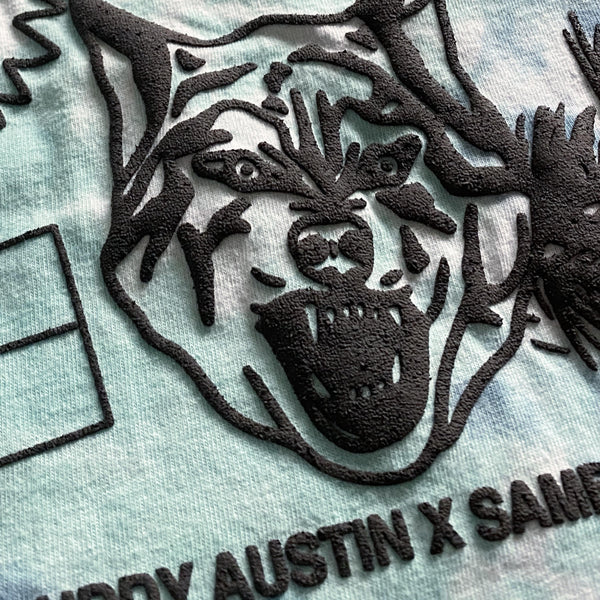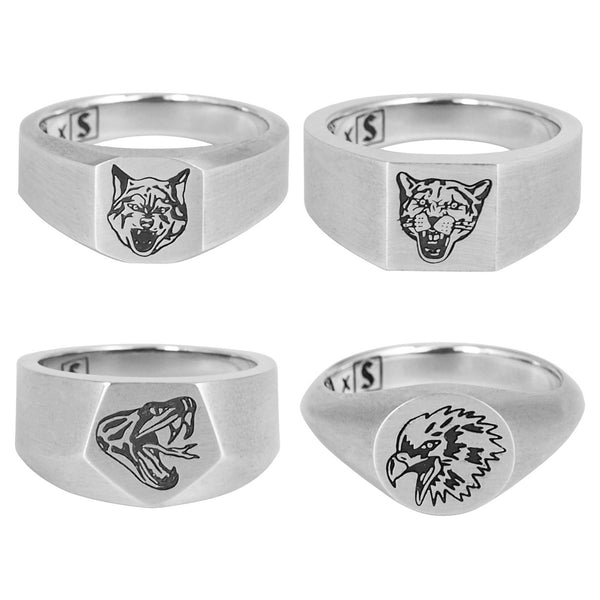 Inhabitants of the Northwest:  Samborghini and Buddy Austin teamed up to create a series of Signet rings and a matching tie die t-Shirt.
The wolf, rattlesnake, eagle, and cougar are among the Northwest's most respected and awed animals.  They each represent various habits and virtues.  The wolf is a pack animal and represents loyalty.  The rattlesnake sheds its skin over and over symbolizing immortality and creativity.   The bald eagle overcoming threats of extinction represents resilience and peace.  The cougar silently roams vast distances representing stealth protection.
A portion of the proceeds will be donated to Conservation Northwest, whos mission is to 'Keep the Northwest wild' by protecting, connecting, and restoring wildlife and wildlands in Washington and British Columbia.  
*Shirts are pre-shrunk, printed with a retro puff ink, and each shirt varies slightly due to the nature of tie-dye. Please note that shirts may vary slightly from the image. 
*More Inhabitants Tie Die t-shirts sizes and quantities are available at samborghini.com*
More about Conservation Northwest:
They work on-the-ground across Washington to restore forests, shrub-steppe and grasslands to increase wildfire resilience, including through forest collaboratives and our Forest Field Program. They've also represented the Washington Prescribed Fire Council to help restore natural low-intensity fire cycles to dry forests across the state, and work in Olympia and Washington, D.C. to improve fire and forest policy at the state and national level.