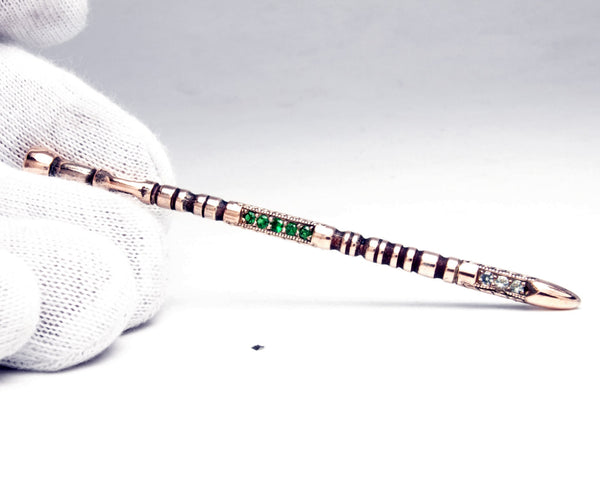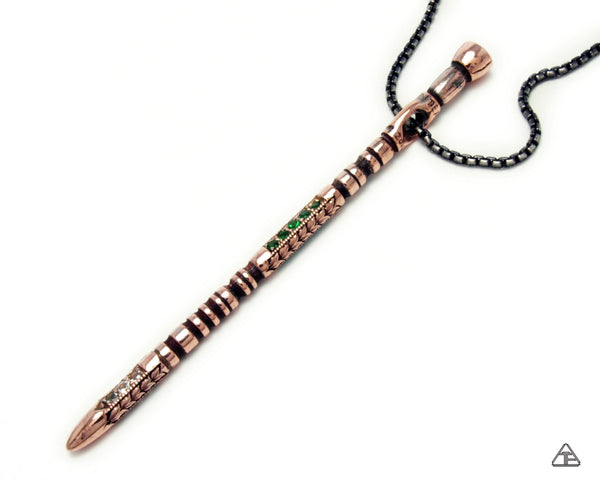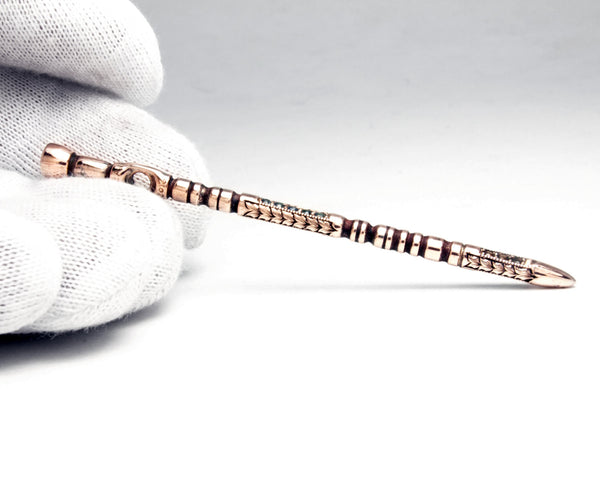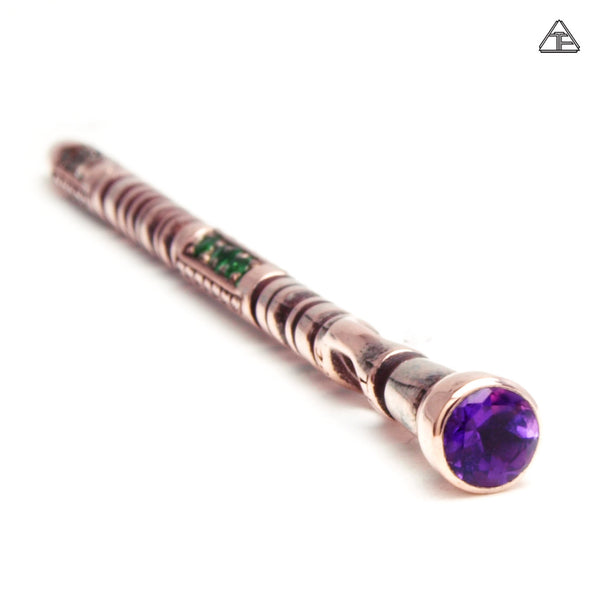 Imaginably functional in concept and form, The Habit Pendant reveals the external shape of one's patterns, identifying the extremity of actions or opinions and facilitating wholesome solutions.
Handmade with Shibuichi which is an ancient Japanese sword making alloy composed of both sterling silver and copper.
Gemstones: Aquamarine x5, Tsavorite Garnet x5, White Topaz x3, Smokey Quartz x3, and an Amethyst facet on the top.
*Wheat Leaf Engraving added detail
Associative Virtue: Moderation
3.75 x .25"
3mm Max Chain Width
Each Design can be made to Order in Platinum as well as 14k or 18k Yellow or Rose Gold. E-Mail us for a Quote.
TEA Sustainability Report: Over 7 years worth of accumulated Sterling Silver wire scraps were recycled to make up roughly 50% of the Silver used in the Lattice Series.